Training Programs |

Mipango ya Mafunzo
Technology Transforming Professional Mediation Services In Africa!
The MARC Manager Hands-on, practical approach to mediation training ensures participants actively develop conflict resolution skills and techniques.  Upon completion, participants have the necessary skills to mediate in a wide variety of real-world situations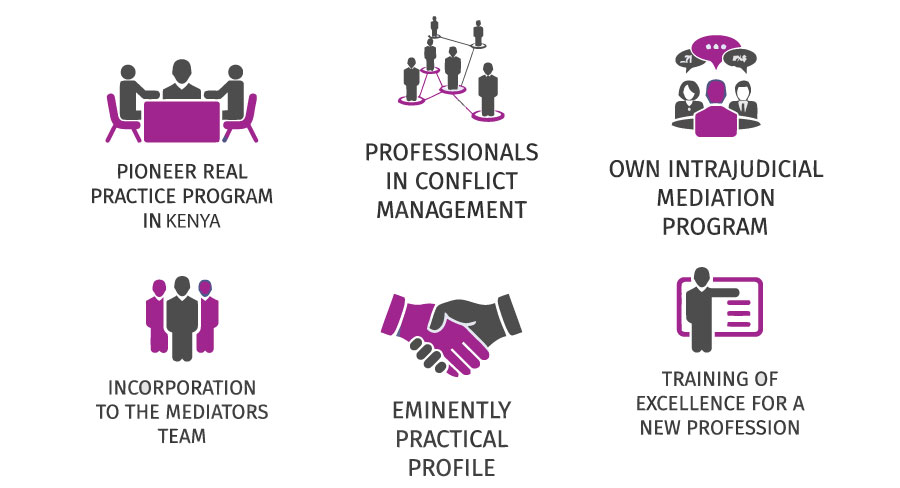 Services For You
The MARC Manager offers mediation classes to anyone who wants to learn the art of mediation.  Participants and trainers in our program come from diverse professional backgrounds such as law, social work, psychology, HR, non-profit and corporate management.
MEDIATION SKILLS TRAINING
EXPERIENTIAL (FIELD) MEDIATION SKILLS
THE APPRENTICE MEDIATOR (TAM)
COMMUNITY MEDIATION PRACTICE
ADVANCED TRAINING
MEDIATION MARKETING
MEDIATION ADVOCACY
DISPUTE RESOLUTION SEMINARS
CONFLICT MANAGEMENT WORKSHOPS
FAMILY WEALTH MEDIATION
NGO AND CORPORATE TAILORED TRAININGS
Register for Mediation Skills Training:

Training and Qualifications for Mediators
Certified mediators are trained persons who deliver professional services. Upon engagement, kindly rate your mediator. Your feedback is important to us.
Mediators Fees
The Professional services fees is dependent on several factors including but not limited to; the matter, parties involved, location and duration. We recommend that take a mediation consultation first as this enables our Case Management Specialist to guide you (and legal counsel) on the best plan for your case.