The Win-Win Chamber Mediation Webinar On Reasons Why Kenyans Should Embrace Mediation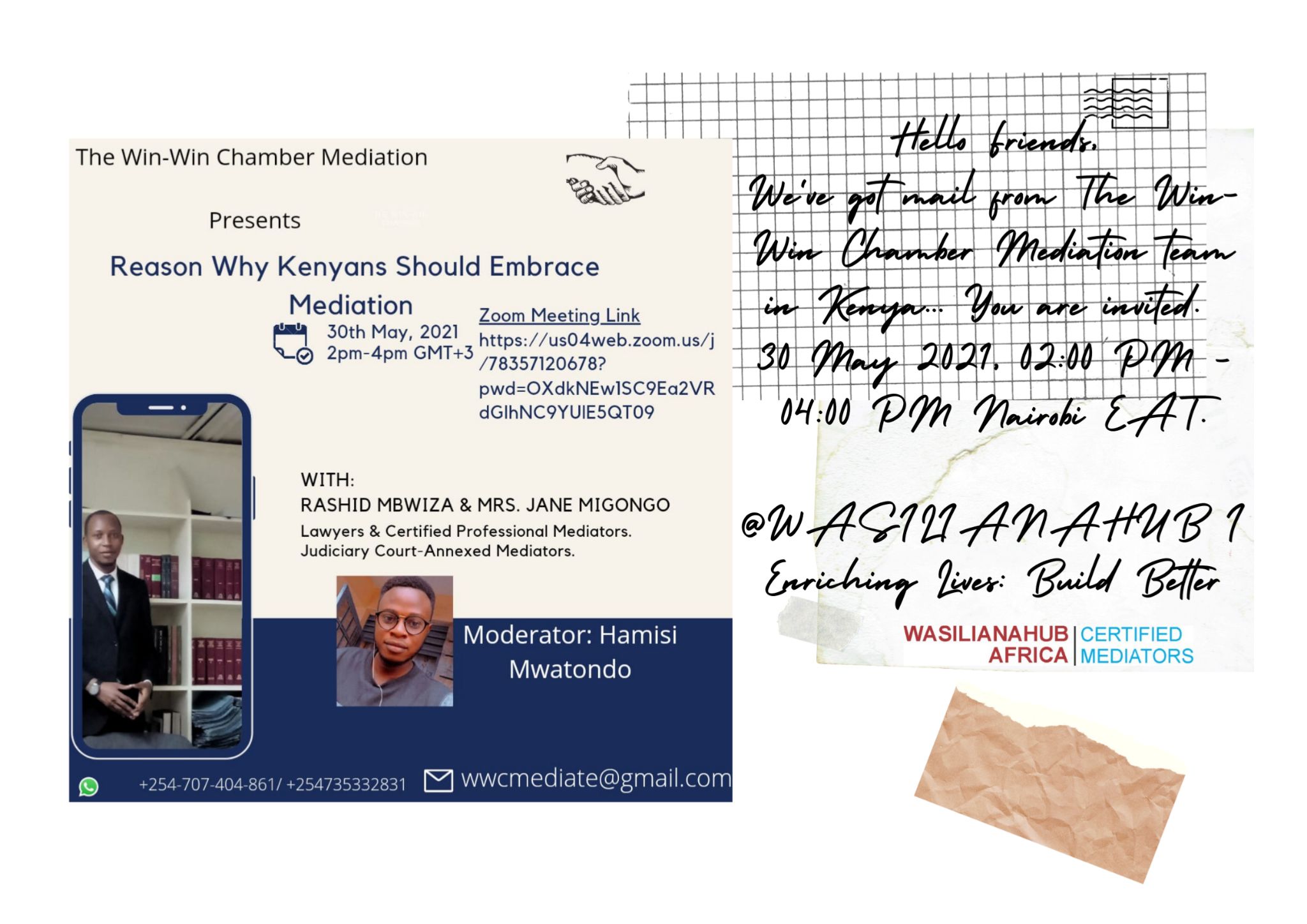 Upcoming Event: Reasons Why Kenyans Should Embrace Mediation by Win-Win Chamber Mediation (Kenya)
Webinar hosted by the founder Win-Win Chamber Mediation Mr. Rashid Mbwiza and Mrs. Jane Migongo, moderated by Hamilton Mwatondo.
Date: May 30 2021
Time: 02:00 PM - 04:00 PM
Venue: Online (ZOOM Live)
External event: For enquiries, refer to the event poster and/or to the hosts.
###
"Huduma ya Mpatanishi Mteule." Professional Mediators are a breath of fresh air of trust and a new vision of hope. @WASILIANAHUB I Enriching Lives: Build Better.
To connect:
e: wasilianahubmediatorsafrica(a)gmail.com
To learn about MARC -The Mediation Manager: A Mediators listing service visit:
w: wasilianahubmediators.co.ke
WASILIANAHUB is creating a society in which all people have access to use neutral options in resolving conflict and the ability to achieve sustainable outcomes that enrich lives. A community of professional mediators dedicated to increasing the understanding and use of professional mediation by building Africa's largest portal of mediators, starting off from Kenya. We are enriching lives; relationship building, resource efficiency, public image and peace. wasilianahubmediators.co.ke.