Register For The Ethical Leadership National Conference 2022 At CUEA – Ethical Leadership For A Prosperous Nation
WE'VE GOT MAIL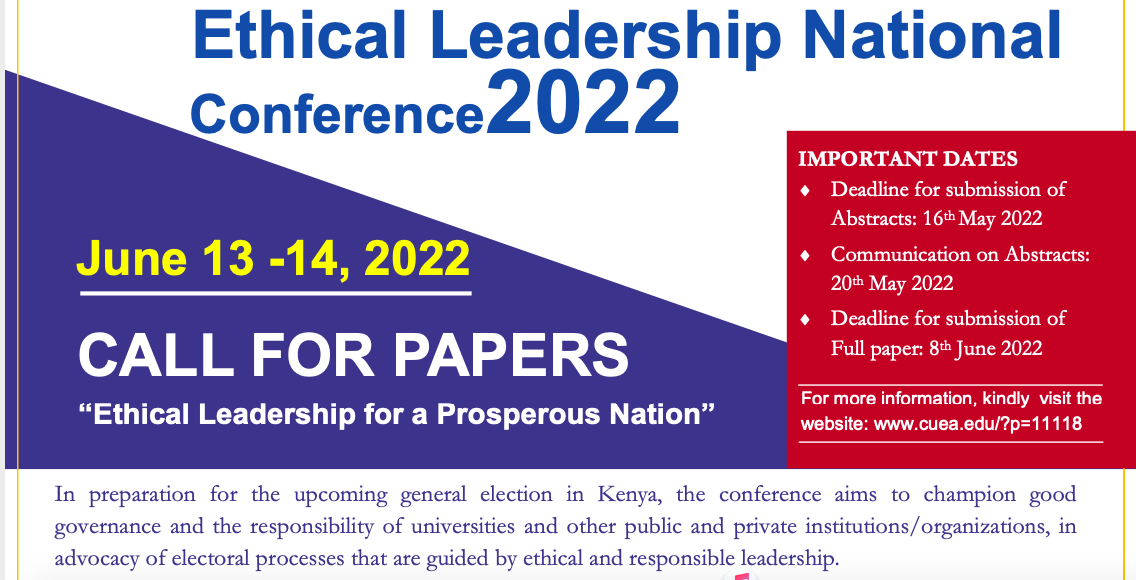 The Ethical Leadership National Conference 2022 "Ethical Leadership for a Prosperous Nation" is on and will be held on Monday 13th and Tuesday 14th June 2022 at CUEA.
You are kindly requested to fill the registration form that is on the following link: https://forms.gle/3ziifjRHirYc7WGt5
"We look forward to welcoming you to The Catholic University of Eastern Africa and also online for those who will not make it to the venue." - Ethics Conference committee.
Learn more from the conference programme:
Hongera kwenu. Congratulations to the Conference from WASILIANAHUB! 
###
Take The WASILIANAHUB MSME Survey on Political Parties EDR Mechanisms in Kenya:
https://wasilianahubmediators.co.ke/wasilianahub-msmes-2022-survey-on-the-political-parties-electoral-disputes-resolution-edr-mechanisms-in-kenya/
Find A Mediator in Kenya