Join Kenya Mediators Celebrating The UN International Day of Peace 2022 #peaceday on September 21
The 2022 theme for the International Day of Peace is "End racism. Build peace."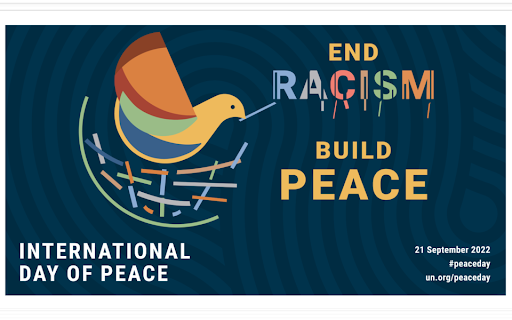 Celebrating The UN International Day of Peace 2022
The 2022 theme for the International Day of Peace is "End racism. Build peace."
The International Day of Peace was established in 1981 by the United Nations General Assembly. Two decades later, in 2001, the General Assembly unanimously voted to designate the Day as a period of non-violence and cease-fire. Each year the International Day of Peace is observed around the world on 21 September. The UN General Assembly has declared this as a day devoted to strengthening the ideals of peace, through observing 24 hours of non-violence and cease-fire.
"Racism continues to poison institutions, social structures, and everyday life in every society. It continues to be a driver of persistent inequality. And it continues to deny people their fundamental human rights. It destabilizes societies, undermines democracies, erodes the legitimacy of governments, and… the linkages between racism and gender inequality are unmistakable." 
- Secretary-General António Guterres
#peaceday #peaceday2022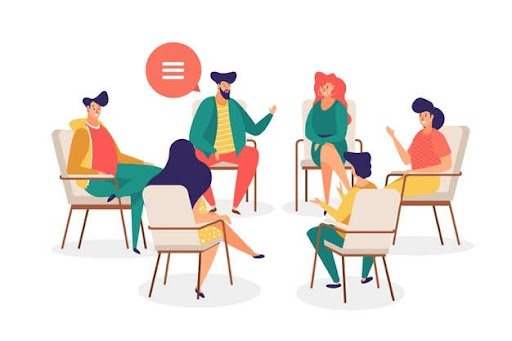 (ALERT ON NEW EVENT DATE: THURSDAY, SEPTEMBER 29, 2022)
NEW EVENT: THE EFFECTIVE MEDIATOR MASTERCLASS ON 'DEALING WITH REPAIRING BROKEN TRUST' IN THE MEDIATION CHAMBERS
(Celebrating The UN International Day of Peace 2022)
Join the upcoming online session:
Register here:
​​https://wasilianahubmediators.co.ke/wasilianahub-effective-mediator-masterclass-on-repairing-broken-trust-with-patricia-oketch-sept-clee-series-2022-international-peace-day-2022/
Date: Thursday September 29, 2022,  11:00 AM EAT
MEDIATION AFRICA FORUM (MAF) CONFLICT TRANSFORMATION SEPTEMBER CLEE SERIES 2022.
TOPIC: Dealing With Repairing Broken Trust In The Mediation Chambers.
'Focus On The Values, Security and Permanence'
We consider trust the backbone of healthy relationships whether in friendships, family, in business or in organisations. Repair is associated with fixing something. Join us as we focus on repairing broken trust: values, security and permanence. 
DATE: THURSDAY, SEPTEMBER 29, 2022 
TIME: 11:00 AM - 12:00 PM EAT I VENUE: ZOOM LIVE
MEETING ID: 829 9982 9800 I PASSCODE: #WASILIANA
FACILITATOR: PATRICIA OKETCH; COUNSELING PSYCHOLOGIST, MEDIATOR
CONVENOR: WANGARI KABIRU, CHARTERED MEDIATOR
Learn:
How To Recognise, The Realities and The Ethics;
Tips To Successfully Navigate Such Cases;
To Support Clients Better, Faster and Less Dramatic.
Learn At: WASILIANAHUBMEDIATORS.CO.KE
PROGRAM ON CONFLICT TRANSFORMATION
PS: Thank you for registration. We keep a record of the basic information on the participants at each meeting hosted via this platform.
Access resources: wasilianahubmediators.co.ke.
Thank you for joining us. God bless you.
***
"Our people are suffering because they do not know that we (mediators) exist."
- Reverend Fr. Prof. Peter Ignatius Gichure (2020)
"Huduma ya Mpatanishi Mteule." Professional Mediators are a breath of fresh air of trust and a new vision of hope. @WASILIANAHUB I Enriching Lives: Build Better.
To connect:
e: wasilianahubmediatorsafrica(a)gmail.com
To learn about MARC -The Mediation Manager: A Mediators listing service visit:
w: wasilianahubmediators.co.ke