Hadi Tutakapo Onana Tena Rais Magufuli John Pombe Joseph, Rais wa Jamhuri ya Muungano wa Tanzania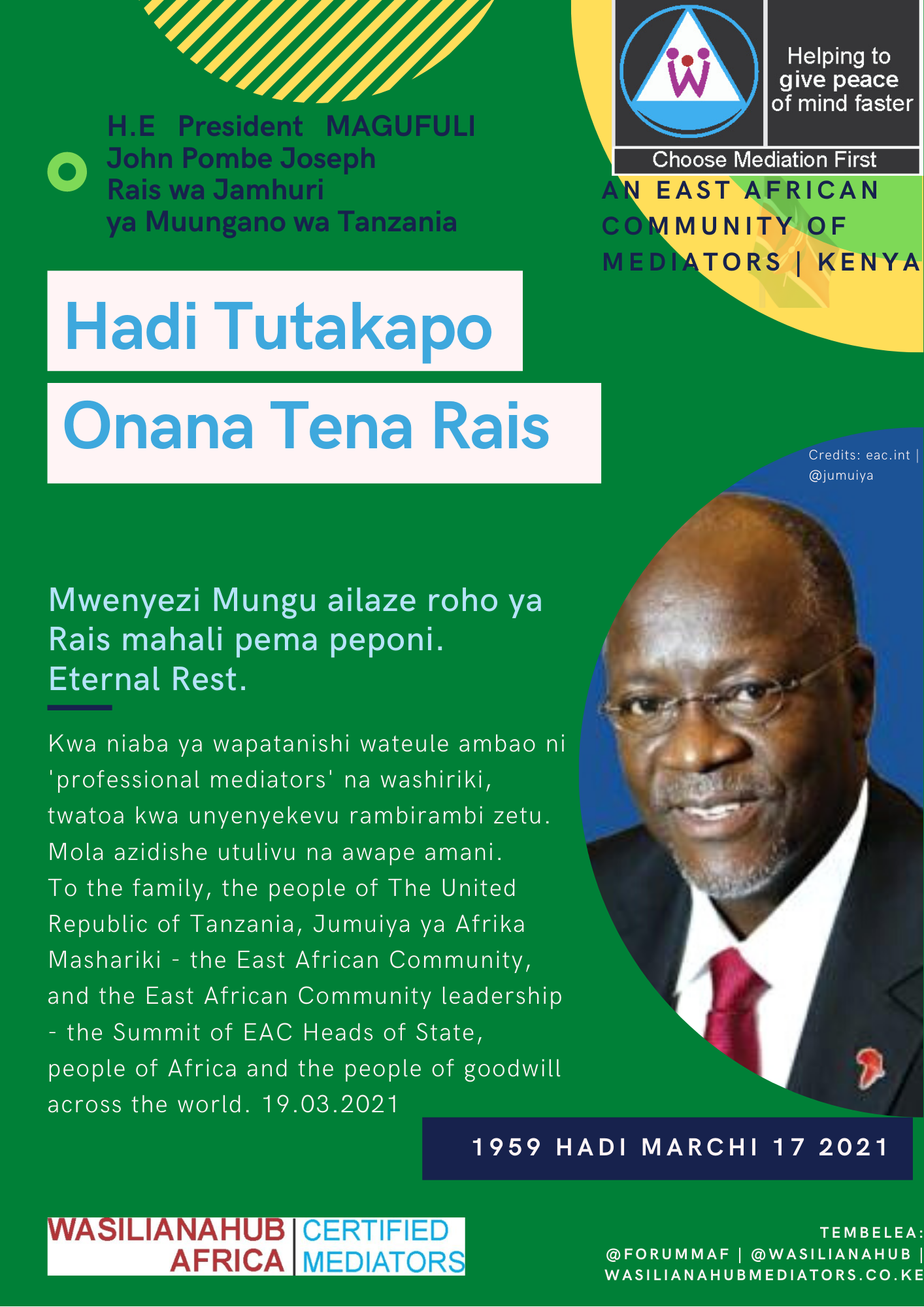 An East African Community of Mediators: Hadi Tutakapo Onana Tena Rais Magufuli John Pombe Joseph, Rais wa Jamhuri ya Muungano wa Tanzania
Mwenyezi Mungu ailaze roho ya Rais H.E President Magufuli John Pombe Joseph, President of The United Republic of Tanzania (1959 - Marchi 17 2021) mahali pema peponi. Eternal Rest to all the departed souls.
Kwa niaba ya wapatanishi wateule ambao ni 'professional mediators' na washiriki, twatoa kwa unyenyekevu rambirambi zetu.
To the family, the people of The United Republic of Tanzania, Jumuiya ya Afrika Mashariki - the East African Community, and the East African Community leadership - the Summit of EAC Heads of State, people of Africa and the people of goodwill across the world. Mola azidishe utulivu na awape amani.
Facts about EAC
Area (incl. water): 2.5 million sq. km
Population: 177 million (2019)
GDP (current market prices): US$ 193.7 billion (2019)
First established: 1967
Re-established: 2000
EAC Headquarters: Arusha, Tanzania
The EAC Partner States (6): Burundi; Kenya; Rwanda; South Sudan; United Republic of Tanzania, and Uganda.
Facts about Tanzania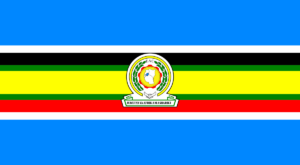 Population: 54.2 million (2019)
Official language: Kiswahili, English
Area: 945,090 sq. km
Capital city: Dodoma
Tanzania hosts the EAC Headquarters. It is also the temporary seat of the East African Legislative Assembly (EALA) - the legislative Organ of the Community, and the East African Court of Justice (EACJ) - the judicial Organ of the Community. The country also hosts the East African Kiswahili Commission (EAKC). The country includes the highest and lowest points in Africa - the summit of Mt Kilimanjaro (5,895 metres above sea level) and the floor of Lake Tanganyika (358 metres below sea level).
Reach to us:
To learn about MARC -The Mediation Manager: A Mediators listing service visit:
Credits: eac.int | @jumuiya
###Ends. March 2021.