Father's Day 2021 Flowers_June 2021
WASILIANAHUB Father's Day 2021 Flowers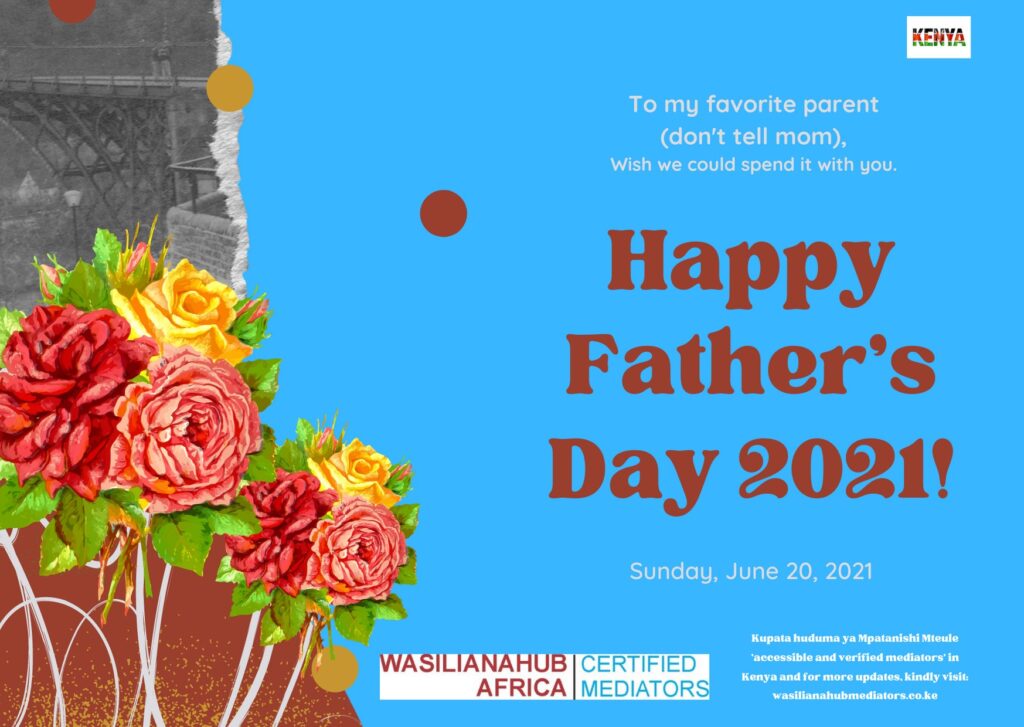 This week we got flowers to celebrate fathers.
Father's Day: Honors fathers and fatherhood. Around the world, Father's Day is celebrated on different dates, though the day is celebrated in a similar manner, usually involving giving gifts to fathers and family activities.The most popular date for Father's Day is the third Sunday in June. (Adapted text).
Pick this year's May 09th Mother's Day flowers from here:
https://wasilianahubmediators.co.ke/wasilianahub-mothers-day-2021-flowers/
***
"Huduma ya Mpatanishi Mteule." Professional Mediators are a breath of fresh air of trust and a new vision of hope. @WASILIANAHUB I Enriching Lives: Build Better.
Documents, links and 3rd party information: Made available for peer learning only. For the official document, enquiries, and technical queries, we recommend that you visit the relevant government office(s) or source office(s).
To connect: e: wasilianahubmediatorsafrica@gmail.com
To learn about MARC -The Mediation Manager: A Mediators listing service visit: