Enrollment of +10,000 Kenyan Women Mediators: Blue Hat Women Mediators Enriching Lives
Enrollment of +10,000 Kenyan Women Mediators: Blue Hat Women Mediators Enriching Lives
March 27th 2021 
will mark the launch day for the women mediators agenda. A mission for positive impact on Kenya Vision 2030 & the SDG pillars by 
enrollment of +10,000 Kenyan women mediators. 
"If we realize our ambitions across the full extent of the Agenda, the lives of all will be profoundly improved and our world will be transformed for the better." - SDGs.
To join the event, register here: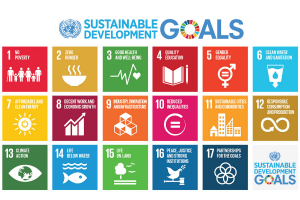 Suitable For: Mediation & Dispute Resolution (MDR) Professionals.
Date: Saturday, March 27th 2021
Time: 08:30 PM - 09:30 PM
Venue: ZOOM Live
Nature of Event: Discussions.
Attendees: Register. Audio and video enabled.
Why The Blue Hat Women Love Justice
Aware that systems to serve the public 'masses' whether by default or by design are more often than not a paradox to their original purpose;
complex, misunderstood and
inefficient to diligently serve the pain-points of their intended users,
as women mediators we #choosetochallenge this as we build better.
'The Blue Hat Women' +10,000 Kenyan women mediators agenda calls for visible, data-driven and impactful engagement for the transformative mediator. 
By taking local actions towards movement building for positive impact on at least one SDG, the mission connects with the public through a shift in the quantity of mediators and the quality of engagement across the horizontal and vertical of the mediation value-chain.
This is a mission with an unlimited coverage of the ADR spectrum. Whether as qualified; apprentices; practitioners; conflict coaches; policy drafters; policy makers; negotiators; conciliators; Med-Arbs; mediating counsel; mediation trainers; training facilitators; supervisors; assessors; mentors; institutional advisors; case managers; service centre administrators, the opportunities are unlimited.
The 3 Cs
Which of the 3Cs is the most important for women mediators to develop in-order to enhance their capacity to succeed in a career in mediation and dispute resolution (MDR)? Is it character or confidence or competency?
THE WOMEN MEDIATORS AGENDA
We believe 'there's no limit to what women can achieve together'.
Mission: Inspire; Empower; Support; Enrollment of +10,000 Kenyan Women Mediators; Who Are The Voices In The Changing World. For Positive Impact on Kenya Vision 2030 & the SDG Pillars.
How To Be Part Of The Mission: Take local actions; towards movement building; for positive impact on at least one SDG. 
"Haba na haba hujaza kibaba."
A Conflict Transformation Approach
Navigating the complexity created by existing systems is not the mission. While the world needs new ways to solve the recurrent problems, it is of utmost importance to create the environment for a sustainable future that serves all.
The women mediators agenda is a conflict transformation approach. By local action, movement building, and positive impact 
on Kenya Vision 2030 & the SDG pillars
, the approach will 
transform the dispute resolution landscape. This will be achieved by setting a living l
egacy with communities, businesses, families and the nation thus enriching lives: 
'may we dwell in unity, peace and liberty
', and 
'plenty be found within our borders'
 as espoused by the national anthem.
This is how "Blue Hat Women Love Justice"; are enriching lives.
Interlinkages with SDGs and  Kenya Vision 2030 
The UN 2030 Agenda is a plan of action for people, planet and prosperity fostering peace and spirit of partnership. The Kenya Vision 2030 is a national long-term development blueprint.
In 2015, The United Nations Summit in New York adopted The 2030 Agenda for Sustainable Development with 17 Sustainable Development Goals (SDGs), with 169 associated targets building on the Millennium Development Goals (MDGs).
"The inter-linkages and integrated nature of the SDGs are of crucial importance in ensuring that the purpose of the new Agenda is realized. If we realize our ambitions across the full extent of the Agenda, the lives of all will be profoundly improved and our world will be transformed for the better."
 - 
un.org
Motivated by a collective aspiration for a better society by the year 2030, 
"the Kenya Vision 2030 aims to transform Kenya into a newly industrializing, middle-income country providing a high quality of life to all its citizens by 2030 in a clean and secure environment." 
- 
vision2030.go.ke
Ends.../
March 2021.
About Women In Mediation Leadership 
Event Convening Team: The Women In Mediation Leadership (#WIML) is an Action Group generating dialogue and connecting women mediators with shared interests and who desire to make an impact together. The #WIML hosts two main convenings annually: March International Women's Day and November is Women In Mediation Leadership Month.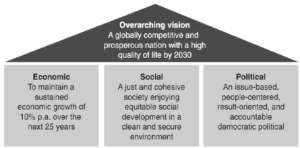 About The Kenya Vision 2030 Pillars
1. Economic & Macro Pillar; Moving the Economy Up the Value Chain.
2. Social Pillar;  Investing in the People of Kenya.
3. Political Pillar; Moving to the Future as One Nation.
Enablers and Macros: The economic, social and political pillars of Kenya Vision 2030 are anchored on the foundations of macroeconomic stability; infrastructural development; Science, Technology and Innovation (STI); Land Reforms; Human Resources Development; Security and Public Sector Reforms.
About Sustainable Development Goals (SDGs)
Goal 1. End poverty in all its forms everywhere
Goal 2. End hunger, achieve food security and improved nutrition and promote sustainable agriculture
Goal 3. Ensure healthy lives and promote well-being for all at all ages
Goal 4. Ensure inclusive and equitable quality education and promote lifelong learning opportunities for all
Goal 5. Achieve gender equality and empower all women and girls
Goal 6. Ensure availability and sustainable management of water and sanitation for all
Goal 7. Ensure access to affordable, reliable, sustainable and modern energy for all
Goal 8. Promote sustained, inclusive and sustainable economic growth, full and productive employment and decent work for all
Goal 9. Build resilient infrastructure, promote inclusive and sustainable industrialization and foster innovation
Goal 10. Reduce inequality within and among countries
Goal 11. Make cities and human settlements inclusive, safe, resilient and sustainable
Goal 12. Ensure sustainable consumption and production patterns
Goal 13. Take urgent action to combat climate change and its impacts*
Goal 14. Conserve and sustainably use the oceans, seas and marine resources for sustainable development
Goal 15. Protect, restore and promote sustainable use of terrestrial ecosystems, sustainably manage forests, combat desertification, and halt and reverse land degradation and halt biodiversity loss
Goal 16. Promote peaceful and inclusive societies for sustainable development, provide access to justice for all and build effective, accountable and inclusive institutions at all levels
Goal 17. Strengthen the means of implementation and revitalize the global partnership for sustainable development.
The Commission for Social Development (CSocD) provides substantive inputs to thematic reviews of progress on Sustainable Development Goals from social perspectives. The SDGs and Social Development Issues are: Ageing; Civil Society; Cooperatives; Disability; Employment; Family; Indigenous Peoples; Poverty; Social Inclusion; Youth.
@UN_Enable (SDGs Social Development Issue on Disability) #Envision2030 aims to promote the mainstreaming of disability and the implementation of the SDGs helping to create a world in 2030 that is fully inclusive of persons with disabilities.